Designed by an endodontist specifically for endodontic procedures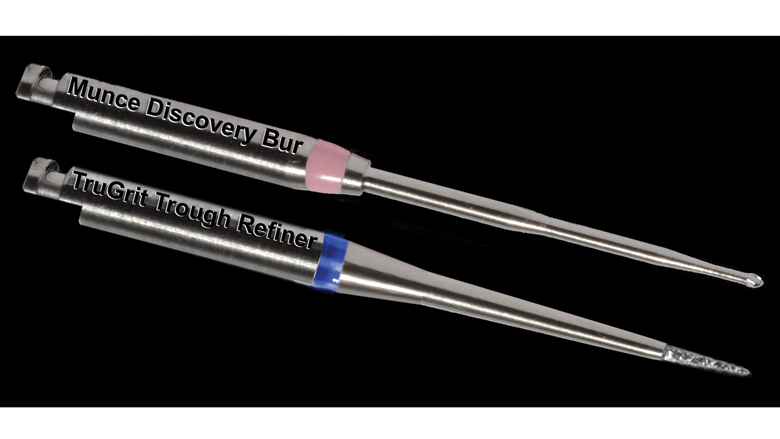 Although they may seem to be simple products at first glance, in reality, truly complex instruments such as the Munce Discovery Bur® and the newly introduced companion Tru-Grit® Trough Refiner® don't just roll off of a bur company's production line.
Ongoing, open-to-improvement, experiential clinical knowledge is required in order to develop high-quality instruments that will stand the test of time in the hands of some of the world's most talented — and critical — clinicians. These clinicians are constantly examining these instruments under high magnification as they use them daily while treating their own patients.
CJM Engineering is not a bur company; we're a "help-clinicians-save-patients'-natural-dentition" company … and now you know the drill even better than before.